KUSATEK Independent
Gas-powered sauna heater-system
Carefree sauna pleasure at almost any location
From now on, you can enjoy a sauna session from almost anywhere. How about a sauna hut by the lake or in a remote forest, for example? Or may it even be a sauna raft?
If you want to switch off from the stress of everyday life and create a retreat of total peace and relaxation while being very close to nature, the KUSATEK Independent promises a unique sauna experience at almost any location. The gas-powered sauna heater can be operated with a normal gas connection or simply and independently with a propane gas bottle.
The included K-Tec control unit completes the sauna experience and enables many individual setting options. In addition the precise regulation of the temperature, e. g. light and music can also be adjusted to personal needs. With an external vaporizer, various climate forms can also be selected via control unit.
Enjoy unforgettable sauna experiences.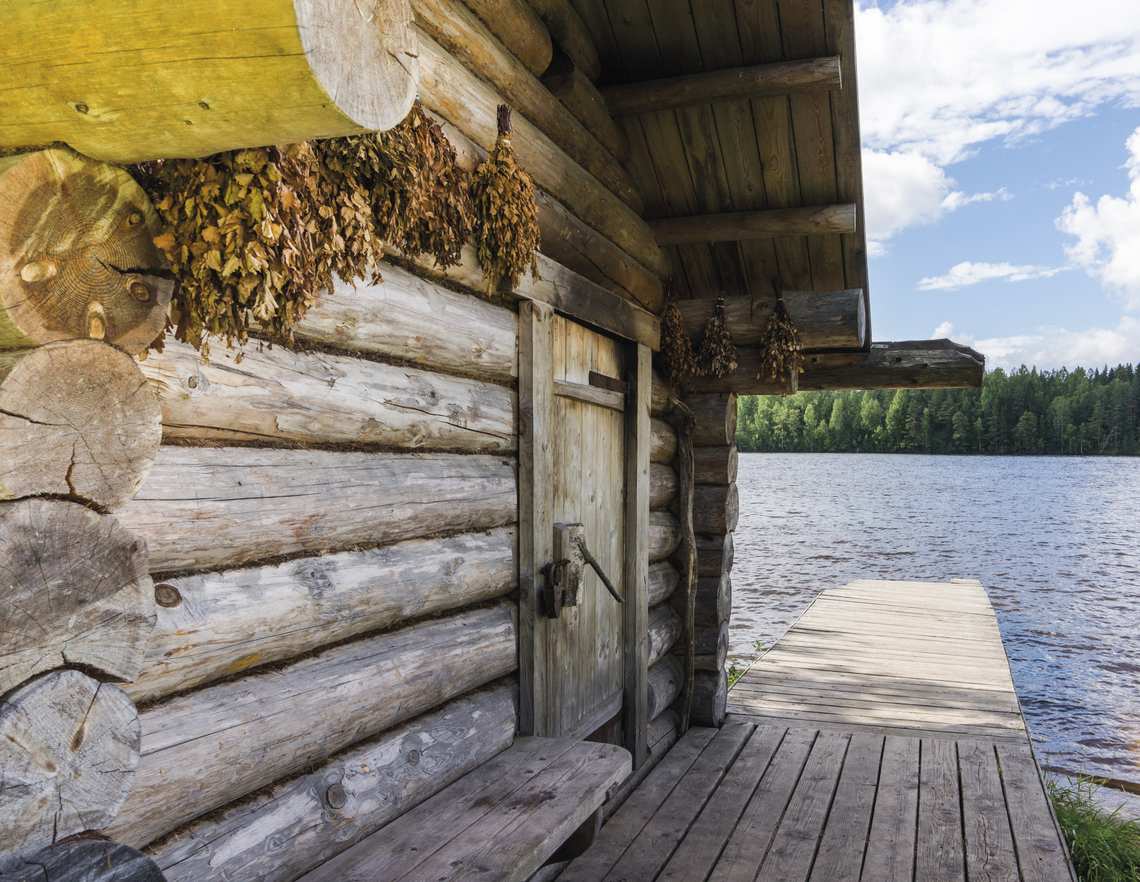 KUSATEK Independent
Through our many years of experience we have now developed an ultra-compact gas-powered sauna heater – the most compact gas-powered sauna heater of its class. With a footprint of only 0.23 m3 and a power output of 9 kW, it fits perfectly in indoor saunas with a cabin size of up to approx. 16 m3 and up to approx. 12m3 for outdoor saunas. Like all of our gas-powered sauna heater-systems, the Independent offers robust and durable technology.
The KUSATEK Independent promises a unique sauna experience at almost any location. This is made possible by the option of being able to operate the sauna heater with a normal fixed gas connection or simply with a propane gas bottle. For example, an 11 kg gas bottle promises sauna pleasure for up to 16 hours. A 230 V power connection is only required for the exhaust fan and control unit. Its large stone volume of 40 kg enables optimal infusion behaviour.
The sauna heater is available in two versions: side panels with anthracite finish, corners and top made of polished stainless steel or completely in matt black finish.
DVGW-certified technology.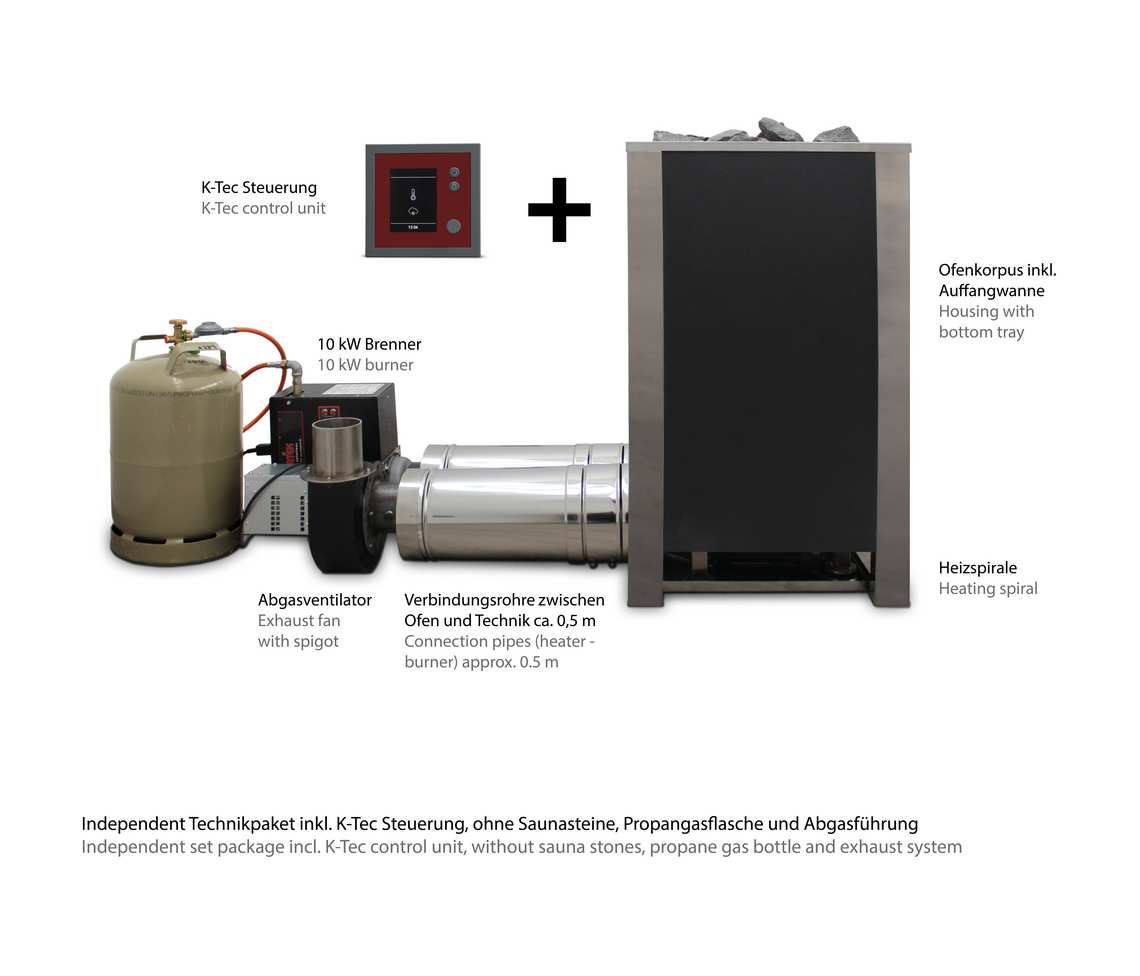 Receive further information
---
Downloads

KUSATEK Independent – the gas-powered sauna heater for a sauna experience at almost any location